SPECIALIZING IN WOMEN'S HAIRCUTS

LOOK FABULOUS WITH THIS BEAUTY SECRET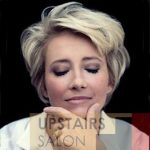 Want a great haircut that stays in shape all the time, with minimum upkeep, and even grows out staying in shape? At Upstairs Salon in Pasadena, we are widely known for our exceptional Sassoon precision haircuts for women, which are recognized as the ultimate in haircutting technology and art. Plus we offer other great hair care services as well.
We want you to look fabulous all the time and have worry-free days… at least about your hair! So consider trying our specialized services. We are not only highly trained hair specialists and colorists but we are also passionate and creative about our craft. We don't like staying stagnant, so we make sure our hair designs are always attractive, up-to-date and designed to fit the needs of our clients, as well as exceed their expectations.
REVEAL YOUR REAL BEAUTY WITH THIS QUICK SOLUTION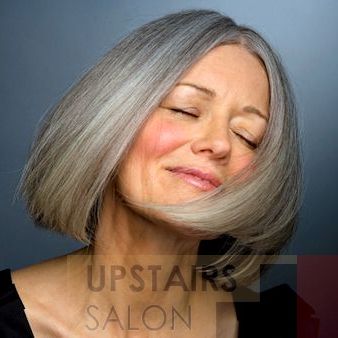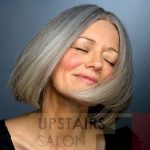 Your hair might be so unruly that it gives you a headache everyday. But don't fret, there's an excellent solution to your hair problems. Whether you've got curly, wavy, thin, or thick hair, Upstairs hair salon in Pasadena has the answer to your concerns. Visit Upstairs Salon and get your hair looking more awesome than you can imagine. Upstairs is operated by highly skilled stylists who can surely deliver the caring that all hair types need. And what's more? The salon offers complimentary consultations on highlighting your facial features, which can help reveal your real beauty and reflect your personal style.
And as if the excellent service the salon gives to its customers is not enough, hair expert and owner, Marina Bluvband, who has worked with celebrities for years, makes it a point that everyone in Upstairs treat their clients as stars. This special treatment is the salon's secret ingredient to making clients not only look good but also feel good about themselves too.
WANT TO LOOK LIKE A CELEBRITY?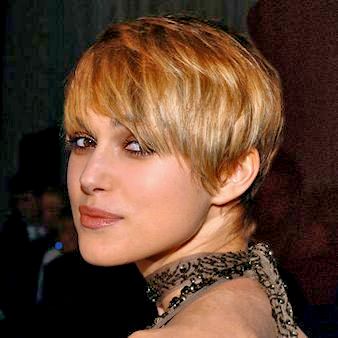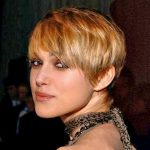 If you are unsure about where to get a great haircut (a necessity for celebrities!), come to Upstairs Salon in Pasadena. Our hair salon specializes in more than just our renowned Sassoon Precision cuts, styling and coloring. It is also devoted to making each customer feel like a real celebrity when they receive service from the staff. Whether you're want to tame wild and unmanageable hair, or just want to polish up your looks, try Upstairs Salon for an exceptional experience.
You will meet professionals who don't just do hair only to make someone feel good, but professionals who work with dedicated passion and imagination and continue to update their education on hair science. With Upstairs Salon in Pasadena, you can be sure that your expert will meet your expectations for your hair, so don't hesitate to visit Upstairs Salon. Just go and revel in the hands of the hair masters.
ARE YOU SURE YOUR HAIRSTYLIST IS THE BEST?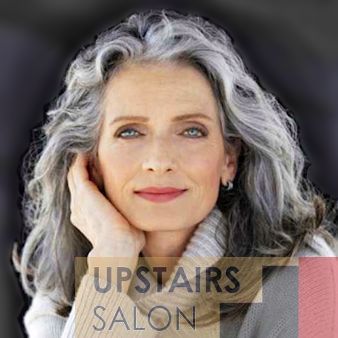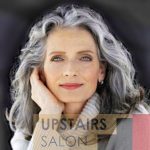 Don't waste your time going to salons that cannot offer you the best service possible. Go to Upstairs Salon in Pasadena and celebrate being with some of the finest hair experts in the field.
Upstairs Salon, which specializes in Sassoon Precision cuts, also offers other hair care services you can choose from. And whether styling or coloring, you know the staff will make you look beautiful all the time. With Upstairs Salon's complimentary beauty consultations, you will be able to achieve that wonderful feeling of having more than a great hair day.
So, get your hair done at Upstairs Salon, where you know your money won't be wasted. In Upstairs Salon, you're valued as an important client, even though all services are at reasonable prices.
SO, WHAT IS SO SPECIAL ABOUT WOMEN'S HAIRCUTS AT UPSTAIRS SALON?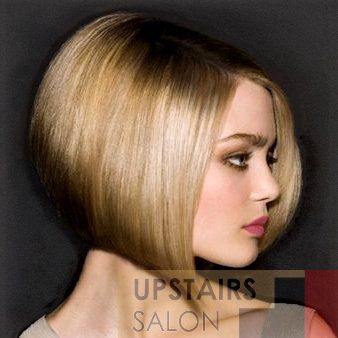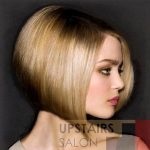 • All the stylists and all the color specialists have both the training and experience it takes to do a perfect job every time. In addition to that, they bring both creativity and passion to their work so you can be sure that if they do your haircut, it will make you look both interesting and beautiful.
• We never cut hair before we have talked to a client to know what they want. For Marina, this is very important. In an interview she did for the Pasadena Star News, she always tells her specialists to talk first and cut later.
• The stylists offer advice to clients about cuts. Although cuts are great when they are done right, not many women understand the relationship between a haircut and the shape of their face. That is why it is important to discuss this with them so they can get the best possible cut for their shape of face.
• Upstairs Salon specializes in Sassoon precision haircuts. This means you don't have to worry about washing, drying, and styling your hair. Just wash, dry and you're ready to go.
• We have some of the best hair coloring specialists in Pasadena and because we know that a good haircut is greatly complimented by color, we let you talk with them for a good choice.
HAIR TYPES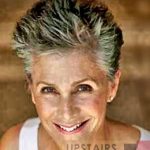 What kind of hair type do we work on? Our hair studio in Pasadena is equipped to handle all kinds of hair, whether ordinary or problem hair. We have thin hair specialists, thick hair specialists, curly hair specialists, and wavy hair specialists. All our stylists are well skilled in caring for all types of hair, and they also handle the occasional client whose hair needs special attention.
We love that our clients tell us all the time that they feel lucky to have found us. Most of them say that they had tried various salons in the past but nothing beats what we have to offer. Here is a customer review from Anatol:  (For more reviews see our Reviews Pages)